ISO 14001: 2015 & ISO 9001: 2015 Recertification Success
Posted: February 28, 2023
We are pleased to announce that our Management System has once again been approved by Alcumus ISOQAR and is compliant with the requirements of ISO 14001: 2015 & ISO 9001: 2015 after a successful recertification audit.
The standards relate to the methods used to produce the products and to control the services that UK Electronics supplies to their customers ensuring they consistently receive a high-quality and first-class service every time. Adherence to this Quality System is mandatory throughout the Company.
You can view our recertification certificates here:
CLICK HERE TO VIEW OUR ISO 14001 CERTIFICATE
CLICK HERE TO VIEW OUR ISO 9001 CERTIFICATE
---
Happy New Year
Posted: January 1, 2023
We'd like to take the opportunity to say thank you to all our customers for the business in 2022 and we look forward to this new year strengthening our partnerships. (more…)
---
Chinese New Year Getting Closer
Posted: December 12, 2022
The 2023 Chinese New Year Holiday Shutdown is only 6 weeks away as it falls on Sunday 22nd January 2023. This year it will be the year of the rabbit, don't worry though… we can still pull it out the hat for you!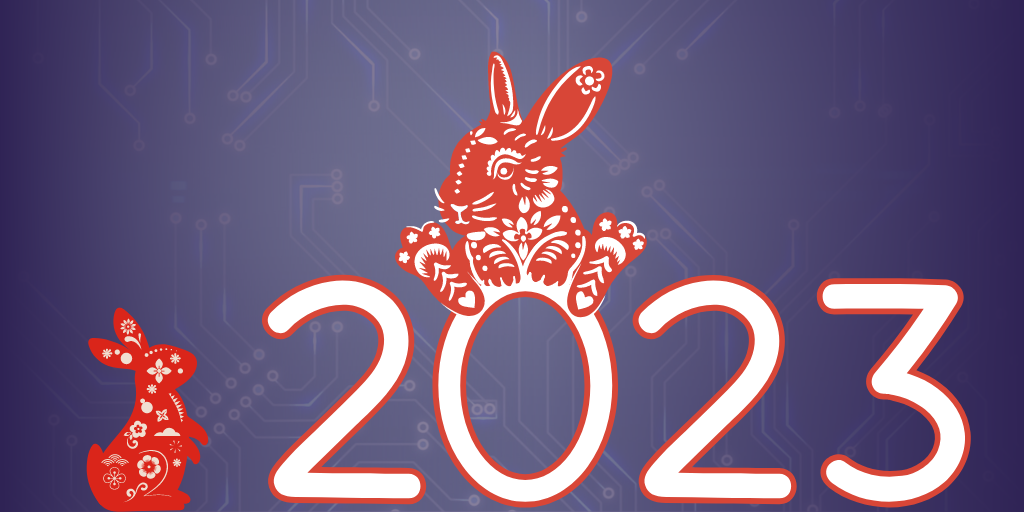 The PCB factories will close for two weeks commencing Friday 13th January 2023, and re-open on Monday 30th January 2023. We strongly advise that any large production orders required before the shutdown should be placed as soon as possible now to ensure we can buy the boards to enable us to start your build.
We are anticipating the cut-off date for placing small urgent orders will be around Thursday 5th January.
UK Electronics will still be able to source boards from the UK & Europe, but it is likely to impact on the price of the assembly.
If you wish to contact us to discuss any requirements, please do not hesitate in giving us a call on 0161 626 4117 or email sales@ukelectronics.co.uk.
May we wish you all a Happy Christmas and a successful 2023 from all at UKE.
---
2022 Annual Cyber Essentials Certification Success
Posted: June 9, 2022
UK Electronics are pleased to announce that we have once again successfully passed the annual Cyber Essentials Certification ✅
This gives our customers peace of mind that we are doing our utmost to ensure their data is kept safe. To demonstrate our commitment, we have successfully complied with the requirements of the Cyber Essentials Scheme, achieving certification.
You can view our Cyber Essentials certificate here.
---