At UK Electronics, we provide only the best PCBs to every client, holding ourselves and our units to the high standards you expect. This is why so many customers choose us for printed circuit boards, from simple, single-sided units to more complex, multi-layered orders.
Over the years, we've refined our design and production processes to make us the clear choice in a competitive market. We know there's nothing worse than having to agree a design with one company then go elsewhere for PCB manufacturing. The extra time this adds can slow you down and by doing everything we can to minimise that, you get your order quicker without sacrificing on quality.
You'll also know exactly who you're dealing with at all times, which is useful for understanding each stage of the process, knowing what to expect and who to speak to with any questions. We build relationships with our clients so they are happy to return to us for future orders, not only because of the quality of our units but also the service they receive.
How have we made the difference?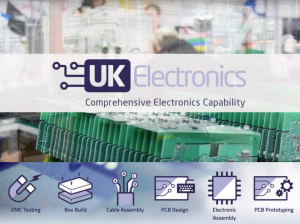 It all starts with our PCB design service, which is the best way to make sure that the PCBs you receive are exactly what you're looking for. By using the latest in Computer Aided Design software, everything can be planned right down to the smallest detail.
Given how often PCBs are used in almost any piece of electronic technology, ensuring they are the right size, made from the right materials and are reliable enough to last. The key is to move on straight from design to production without delay, and doing this has made us one of the top choices for PCB Assembly in the UK.
We combine human care with the efficiency from technology to ensure a quick turnaround that matches your specification. Even better, because we worked on the design, there will be no confusion or miscommunication over what to expect and, therefore, an end product matches your expectations.
Outstanding PCB prototyping
Before PCB manufacturing, we create a prototype using our state-of-the-art facilities and processes to make sure the units being produced are suitable for use. This stage is important for quality control before any production line can begin properly and it ensures the design won't fail during its lifetime.
With increasing levels of complexity and PCBs getting smaller for use in devices such as mobile phones and handheld devices, there is a greater need to test each design for suitability. We're proud of having a reputation for producing high quality PCBs that don't fail, and this step is a big part of that.
The end goal with our PCB prototyping is to make sure that any issues are found and fixed before production, and we have a great track record of completing this process quickly and efficiently.
To find out more information on our PCB design, manufacturing and prototyping services, get in touch with a member of our team at UK Electronics today.