Chinese New Year will fall this year on the 12th February 2021, and the PCB factories will close for two weeks commencing 5th February 2021, and re-open on 22nd February 2021.
 However, due to the length of travel operations are expected to stop on the 5th & run to 22nd. Manufacture will be delayed / disrupted for the following 2 – 3 weeks as there is an expected backlog to clear.
UK Electronics will still be in a position to source boards from the UK & Europe, but it could impact on the price of the assembly.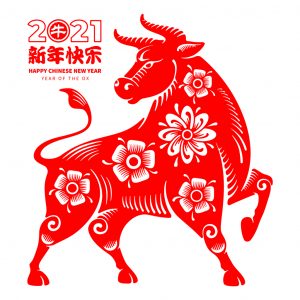 Chinese New Year 2021 is the Year of the Ox. Those born in the Year of the Ox are said to be determined, strong and conservative.
The recent zodiac years of Ox sign are: 1961, 1973, 1985, 1997, 2009.