UK Electronics invests £150k in installing a Samsung Hanwha SM481 plus flexible pick and place machine and a Samsung SP450V fully automated screen printer.
The Hanwha SM481 can place up to 40,000 components per hour offering a component range of 01005-16mm2.In 2015 UK:E installed a new SMT line including a Samsung Hanwha Decan F2, which can place up to 80,000 components per hour. With the latest investment it has allowed UKE to increase capacity by approximately 40%.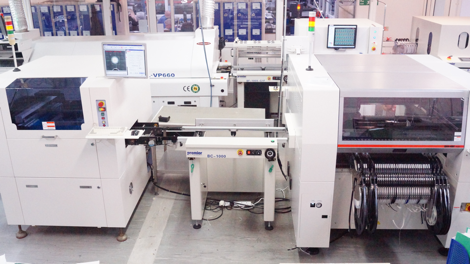 Now in their 35th year UK Electronics has a wealth of experience in electronics and cater for a range of industries and manufacture volumes from prototypes to large production levels. Our guarantee's cover product quality, price and delivery.
Watch the below video to see the Hanwha SM481 in action.